Welcome to FIFA2001, a site not only dedicated to the FIFA soccer game, but it's also for all the gaming fanatics. I've been gaming all my life, and it just makes so much sense to make a site to review video games and the industry in general.
From playing in college and winning beer money to competing in big tournaments, it's been a big part of my life. And I can proudly say I'm still undefeated in my college circuit.
Man oh man, has FIFA transformed itself. At one point in my life, I thought these were prime time, edgy graphics:
Forget about Ronaldo, he's got nothing on this guy:
As a Gamestop owner myself, I understand the love and loyalty gamers have over their hobby. For the Atari generation, we all have the same passions as that teenager who wants that newly released COD game or NBA2k.
Although I'm absolutely stunned by all the graphics and amazing gameplay in today's games, I'm more of an old school guy (hence FIFA2001). Fortunately, there are many options to buy, rent and play classic games.
One way is to stop by at my Illinois shop where I carry the largest inventory of pre-2000, used games in all of Batavia.
However, not everybody can come down to Batavia, so my hope with this site is to provide various options for gamers to buy/trade/exchange used video games.
Besides, why buy a new copy when you can trade a perfectly used copy? So the million dollar question is? What's the best option for buying, renting or streaming video games online?
Gamefly Review
With Gamestop shelving their rental video games platform, Gamefly remains at the top of the list when it comes to providing a rental scheme for gamers.
Even if Gamestop released their PowerPass program, you'd still have to be within driving distance to Batavia, Illinois should you want to take advantage of my collection of used and vintage video games.
The PowerPass program would have cost $60, and allow customers to check out a used game, play it as much as they wanted and then exchange it for another used video game at a local Gamestop. But therein lies the catch, my friends.
The word local.
As much as I love Uncle Ben's, $1.75 all black coffee next door (same since 1977), I can't without a guilty conscience ask gamers to relocate to lovely Batavia to take advantage of the greatest used and vintage video game collection in the United States.
So until Gamestop releases their own rental scheme for gamers, the game in town not called Batavia is still Gamefly.
How does Gamefly work?
I've personally scoped out the competition and tried Gamefly myself. Hence, I have the inside info on this rental scheme and I'll divulge what I've learned in this review of Gamefly services.
As a video gaming rental service, Gamefly gives you access to unlimited video game rentals through a mail-in service. The unlimited number includes thousands of games from consoles like Play station 4, X Box, Nintendo 3 DS, Nintendo Wii U, PS Vita console games and from older consoles like Play station 2, Nintendo Game Cube etc.
To choose the game, you need to visit their website and select the desired game. As already told, the games are shipped through free e-mail service and you can send it back in a pre-paid postage envelope provided by the company when you are done with them. The free shipping of the games is a bonus you get along with Gamefly.
Too much to your surprise, the rental service is not about games only but it also enables you to rent a thousand of movies (DVD and Blue Ray).
The following details will help you to know more.
Quality, Selection and Service
Known as the "Blockbuster of Video games", Gamefly has a huge selection of over 8000 titles. Moreover, Gamefly provides you with an amazing service. With the pretty fast delivery from the company, you do not need to wait for too long.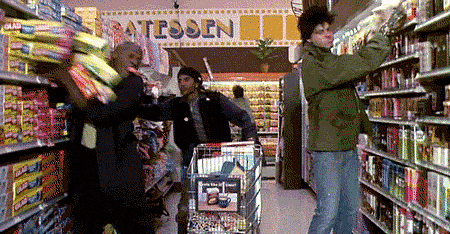 A few people, located away from downtown area complain that they do not get deliveries in time. The idea is to book lots of games in advance so that you are never waiting for games. This way you can also get your money's worth.
How much does Gamefly cost?
Nothing is free in this world and the premium gaming service like Gamefly is worth of every penny you pay.
I've done an in-depth review of the financial costs of Gamefly. Here's the breakdown:
If you rent 5-6 games from any nearby retail store, it will cost you $40. Gamefly charges a fix price of $8.96 for the first month and $15.95 for each month after that. It will save you approximately 50% of your money in any case.
Gamefly can be really a great. It can be cost efficient, if you're a power gamer.
Game consoles covered
Gamefly covers each and every console brand present in the market including PlayStation 3 (PS3), PlayStation 2 (PS2), PlayStation Portable (PSP), Xbox 360, Nintendo Wii, Game Cube, Nintendo DS and Game Boy advance. It gives you the freedom to choose games anytime, anywhere.
If you're an aspiring Youtuber and want to profit from associated video game content, it's crucial that you have access to a cornucopia of games. As suggested by this comprehensive review, you'll likely need a good game capture card and you'll need to decide on which film camera will be best for your vlogs.
These tools can get expensive. Add the costs of buying new titles every month, and it's an expensive hobby to start. The best way to cut down costs is to take advantage of a rental scheme like Gamefly. Save money on games. Invest in a good capture card, editing program and a sexy camera.
How can I cancel Gamefly?
After using the service of Gamefly for regular 4 years, I bet you will never look for Gamefly cancellation but in case if you ever need it, you can cancel it anytime. The company website says that they do not charge any sort of cancellation fees.
I've checked out other reviews and complaints with Gamefly on the Internet. There are dissatisfied customers (as with every business), but I've had no issues with cancelling my subscription in the past. I'd say it's as easy as Netflix's cancellation policy.
What is Gamefly's shipping time?
In the case of streaming, you can get your game almost immediately.
For actual DVDs and CDs, it will likely take 2 days to receive a game once Gamefly notifies you via email. They also mail new games 1 day before release so there's even a chance you'll be one of the first gamers to try out a newly released video game.
Should I try the Gamefly Free Trial?
Gamefly is a terrific way to cut your monthly cost with video games. The rental service helps you to save cash and you need not worry about investing $60 each time you want to play a new game.
The low month-to-month account fee of Gamefly enables you to rent games for many systems. But there is always a query what if you didn't like the games or didn't get time to play them. A lot of people do not even take a chance because of this. That is why the company offers free monthly trials so that one can taste the one stop availability of so many games and videos.
The company offers several various plans to begin with. The trial service is available for 10 to 30 days. The program varies from $15-22 charges as per the numerous games available.
You can keep the games for whatever time you want to keep as long as you want to keep them just like Netflix without any late fees.
Gamefly offers special discounts at different promos and also market used online games. Since 2002, Gamefly is the most trusted and most widely used computer game rental service.
I usually come across people who seem excited at the thought of free Gamefly trial. Though it is known as free trial yet it not absolutely free. They charge you a minimum amount of $8.96 initially. So, calling it free is not correct.
Anyhow, this 30 days trial allows you to test out the service and experience the vast selection of games and movies. As soon as you create your account and activate it, you free trial month starts. All you need is a valid credit card for all the Gamefly memberships including free trials.
Gamefly team performs an authorization against your credit card. You are ready to knock down the offer if this authorization goes well. The authorization takes 3-5 business days to clear off, depending upon your financial situation.
The account gets activated once you complete the registration process. First of all, make sure to add at least 10 titles to your Q. Titles that are high in demand are not readily available, so adding 10 titles in your Q will ensure that you will get one item of your interest as soon as possible.
You will receive an email when your title will be shipped. You can simply enjoy the matter after that.
There is a very important thing you must take care of. Remember to cancel your service before 30 days or on 30th day because Gamefly will start charging monthly amount after that.
So what exactly comes with that Gamefly free trial? These nuggets:
Streaming latest video games
Used/New XBox video games
PS4 video games
DVD Rentals
Gamefly streaming
During my trial review of Gamefly, I made sure to take advantage of the streaming option. I think this is the future of gaming. Why go out in the cold and snow, when you can easily download games into your console?
Even the big manufacturers are slowly moving towards a focus into downloadable content.
Gamefly provide you games that are compatible to almost every gaming console. Streaming is an easy way to play console games on the connected devices you love. Gamefly streaming is a wonderful experience that can bring your gaming experience right into your living room.
It makes the immersive gaming experience as much easy and convenient as any popular streaming device. You will be surprised to know that it is as simple as Netflix or Hulu.
The Gamefly streaming subscription gives you an instant access to play the growing catalogue of console quality video games. This particular moment provides you with the most entertaining choices one can have. A compatible game controller and an active broadband connection is all you need to start playing.
The term streaming may confuse you or you must be thinking if it is a right choice for you or not. If you own any gaming enabled device or gaming console, just download the free app. Plug in any compatible game controller and start trying games for free.
Wow – gaming has gone a long way since Duck Hunt: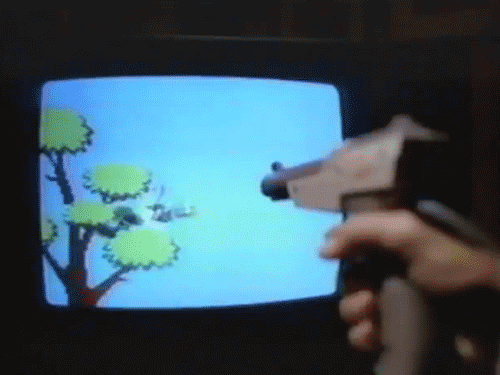 Streaming is a perfect choice for those who are bored with same old entertainment choices of TV. The growing category of game covers each and every genre from action to family-friendly titles. The category covers everyone in your household. The company keeps on added fresh games so that you can enjoy the power of streaming each second you play.
Most of the people want to sample each game and with its full experience. Gamefly streaming is a boon for them. It offers easy choices that suit individual's requirements.
You can subscribe to your gamer or internet pack or select the rent out titles individually to get unlimited access to the constantly evolving category. The catalogue includes more than 30 games. You can start your subscription by paying less than $10/ month.
The subscription to Gamefly streaming enables you to enjoy cloud save games. Even the game progress is saved in clouds and you can pick off the game right where you left it.
Second major benefit is you can play games individually and with multi players too. For that you just need a second game controller in the same room.
To run Gamefly streaming at your place you need to fulfill these mandatory requirements. It requires a minimum stable bandwidth of 5 mbps. It is recommended to use 10 mbps for higher or optimal experience.
Gamefly supports both WiFi and Ethernet (hard-wired) internet connection. A hard-wired experience gives a more optimal experience when used with a 5 GHz router. The games run on the employed servers. The low latency proprietary streaming technology enables you to discover and play games with high video fidelity.
The ultimate benefit is you do not have to run to store to buy new game to play or wait for long periods in the queue.
XBox One Games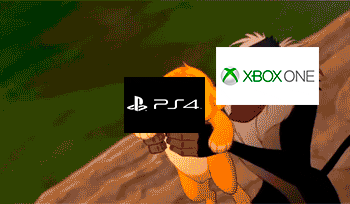 You can find a complete list of top rated Xbox video games on Gamefly. The games are sorted out on the basis of their popularity. We have listed five games as examples. During my purview of Gamefly services, I conclude that they definitely have an extensive list of titles to choose from.
Here's a quick hit list for XBox:
Monster Hunter World
This game is a thrill for epic action hunters. One swipes through living monsters while fighting with massive monsters. In this game, you will play as a hunter tasked by Research Commission to learn about the Elder Crossing. Elder Crossing is a migratory place for elder dragons.
The player has to explore dangerous and mysterious locations in his quest to hunt or tame beasts. One can delve into ancient forest, traverse the rotten vales and explore other mysterious places as well.
You can use the environment to help you hunt by luring monsters into trap and pitting against each other. As you will kill the monsters, you will gain experience for further expedition. You can create more powerful weapons, armors and tools by using scavenge materials.
Kingdom Come: Deliverance
This open-world epic RPG is history based. The story leads in medieval Bohemia and you are Henry, the humble son of village blacksmith. A civil war breaks into the village and brings chaos to his doorstep.
The mercenaries kill Henry's family and friends, and as a result Henry took up the arms and joins the resistance. Henry is adamant to revenge his loved ones and the rebels are adamant to vacate their land.
The world of Kingdon come: deliverance is the world of magnificent castles and the land of beautiful rendered country side. The characters are unforgettable. In the end, Henry fights glory while fighting for the future of Bohemia.
Grand Theft Auto V
GTA V unleashes a saga which is a story of three main characters. The GTA city, which was once great, now finds itself in debt and cheap reality. The game switch between the lives of three criminals who are chasing success in this city.
The massive city of Los Santos, surrounding Blaine country is a world of fading celebrities, winnable starlets, self-help gurus, fitness freaks, and other sun-soaked weirdoes.
In this game, only street game will get you so far. You need to risk it all to create a blockbuster. It features new weapons, vehicles, activities and enhanced game play that makes your experience more immerse than ever.
The Sims 4
"Play with life" it's the major motive of this game. It gives you the opportunity to create and design the appearance, homes, careers and relationship. You can participate in different occupations like entertainer, chef, secret agent and many more.
There are pre-built easy-to-tools that allows you to play and furnish stately mansions to run-down flophouses.
You will never run out of life, situations, resources, creations and hilarious life simulations.
PS4 Games on Gamefly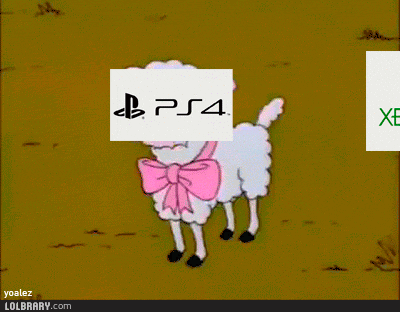 Gamefly supports PS4 with a wide range of games. The priority list is defined by the popularity of the games. These examples will guide you well.
FIFA 2018
Oh Baby, how can I go through a video game review without paying homage to the grand daddy franchise of them all. FIFA is life.
The annual release of the latest FIFA games was much awaited by the sports gamers. This soccer simulation franchise boots reinvent a new level of excitement and realism every year. It brings you authentic athletes, location and leagues from all over the world.
The fluid and intuitive game play has new movements and finishing animations are so precise that you will swear about being in game. The Real Player Motion Technology of the game will make you feel like how Christian Ronald moves in real life.
South Park: The Truth of Real Life
This RPG game is sticks to a notorious cartoon series. The game is true to South Park experience. Trey Parker and Mark stone, the creator of games have written the script of the game. They oversaw the project and provided the voices of cartoons by themselves.
The player begins as the new kid harrowing the challenges and making friends. In this happy-go-lucky game, you will fight crab people, underpants gnomes, and other South Park evils to save the world.
Farcry 5
The RPG is an open-world action series which takes you to many strange locations in Middle America. Hope Country, Montana is beautiful place with not so good residents. The religious doomsday cult called Eden's day has takes over the area.
You are the new Sherriff in the lawless town which is led by sadistic visionary Joseph Seed. Eden's Gate has attracted the worst army people of the world.
You will ask for guns, guts and will power from a few friendlier people living in Hope Country.
Yakuza Kiwami
This ambitious game is a remake of legendary action-adventure game of 2005 known as yakuza. This newer version totally overhauls the previous one. The graphics, performance and sound track of the game, every aspect is build up again to reach the level of PS4.
You are the protagonist Kazuma Kiryu, who is a member of Japanese crime syndicate. You move amid criminals and thieves and reach the end of the game.
Gamefly DVD Rental
In this era, where renting out movies is not so common and one do not even know from where to rent out movies, Gamefly seems like no less than God send. They started their DVD rental service in the beginning of April.
When I analyze and compare Gamefly's services to Netflix – it's not on the same footing. Netflix is still the king of movies. However, Gamefly is a decent option. It's a lot like Amazon Prime. You don't get it for the movies but for the free, anytime 2-day delivery. But it's nice to know you get free movies and many other stuff, along with the 2-day delivery.
Same principle for Gamefly:
You don't get it for the movies. You get it for the games, but it's nice to know there is an option for movies included in the price. You might even rely on Gamefly for movies and cancel Netflix. I know personally I have cancelled Netflix and just kept Amazon to save money. Gamefly's list of titles will only continue to grow and perhaps they'll allow streaming in the future.
The service appears to be pretty generous. The best part is you can use it on the same game rental subscription. They do not charge any extra penny for it. The service offers you a huge variety of movies and they are available right from the day of their retail release.
Gamefly has emerged as a strong competition to the already existing Netflix DVD-by-mail service. Gamefly recently posted an image to the forum which tells that the organization is launching GF movies Beta, which allows members to rent movies and gets delivery by post just as the company already do with video games.
As per the email users tip, users can add titles to the Q from the new DVD and Blue-ray section. According to the source," If you choose to watch a movie, it will be automatically added to your Q list along with already existing games. And once you have an open slot, the first game or movie will be delivered to you.
So, try to prioritize your movie list to catch up one of your choice. Then relax. Have a glass of wine… and just… Gamefly and chill:
The organization has classified movies under these popular categories: Most Popular, New Releases and Coming Soon. They also provide MPAA ratings. It is possible for users to skim thru their favorite genre if they want a Friday flick.
Most of the Gamefly users accept that they always wanted more out of this service. This DVD rental service is icing on cake. It is a perfect way to get more out of the monthly subscription.
As Gamefly has captured the DVD rental market and Netflix has entered into game rentals, their rivalry is sure to increase with time.
The organization has launched the beta service with few terms and conditions. One who is already a member of Gamefly on the 2-game plan or higher, is eligible to participate in beta program.
You need to follow this simple procedure to use Gamefly DVD rental service. The first step is to simply browse the site and add the movies of your choice to the Q. You will get an email notification when your game or movie will be shipped to you.
DVD rental by Gamefly is a major step taken by company for the sake of profits.
So what's the conclusion from my review of Gamefly's DVD's services?
It may be a bit complex and expensive than Netflix but overall it is good.
Is Gamefly worth it?
The utilization of Gamefly depends on how many games you want to play in the course of a year.
I came across Gamefly trials many times but never took it seriously. It is around a year ago when I finally concluded the figures and decided to give it a shot. When I ran down on the numbers, I realized how beneficial this investment can be. Paying a fix amount $15.95 per month enables you to have access to an amazing collection of more than 8k games and unlimited videos. It will help you save lots of money in the long run.
Let's give a math example. If you rent 1 game and pay the $15.95 per month, then that rental cost you $15.95 per month. But if you rented out 3 games that month, then your average rental cost is…. $16 divided by 3 … you do the math. It's worth a lot (the value of the service I mean) the more you borrow games. For a visualization of this concept, we asked our experts to provide this scientific graph for you:
Simply the more used games you rent – the less the cost! It's that simple!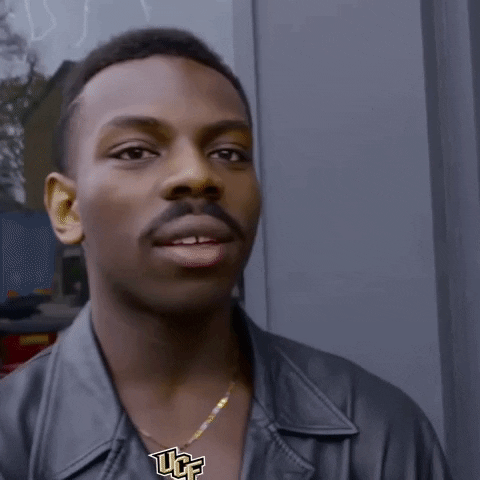 Most of the games you get from Gamefly are so interested that you binge to finish them off as soon as possible. Once when you finish off the game, there are rare chances you will play it again. So, it is a kind of wastage spending money on it. With Gamefly, you have to spend a fix amount and you get access to unlimited games. So, I can admit that Gamefly is no less than a boon for avid gamers.
Gamefly may be or may not be worth for you depend upon the time and money you spend on gaming. But one thing is for sure that you cannot find any gaming or rental service better than Gamefly.
The fact is that the rental service is almost non-existent or out of business.
The best part is that no gaming service can be cheaper than Gamefly.
Gamefly is not meant for those who purchase one or two games per year but for those who want to try countless games. One more interesting fact related to Gamefly is that their new releases always have a short waiting time. So, in case you do not mind waiting for a short while to get the new releases, Gamefly is precisely worth for you.
A few people say that new releases are hardly available but there is always a special trick to get new releases. Make sure you keep your Q empty except for the new game you want.
At the end of the day, the free trial of 30 days can clear your point.  You can try out older games that you are longing to play and can prepare a list of games you feel like playing. This free trial of 30 days will clear the picture.
Final Advice on Trying Gamefly
I wish everyone could stop by in Batavia and play some good 'ol Duck Hunt. That would be the best for everyone and my business included. However, Gamestop has not yet released their rental game platform, and the one they proposed — I admit — sounds eerily like Blockbuster. It seems like they want to avoid the inventory cost and hold local businesses accountable for the inventory.
I don't mind. I have the best collection of used video games on either side of the Mississippi.
Perhaps one day I'll launch my own online rental scheme. But for now, this Gamefly review has a definitive conclusion – their free trial is worth trying.
Four stars out of Five!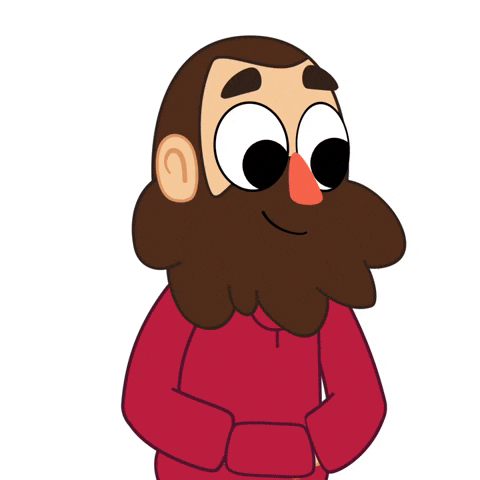 Summary
Reviewer
Review Date
Reviewed Item
Gamefly Video Game Rentals
Author Rating