Are you addicted to games? Suppose if that addiction could turn out to be a colossal money maker for you.
Sounds like dream come true, right?
Many gamers who goes games all day, are monetizing their efforts because they are testing new projects all that time.
One of the best ways to make money is to make associated content or start a YouTube Channel. However, in today's world, the gaming scene is highly saturated. With Twitch via Amazon and Youtube, there are literally hundreds, if not thousands of channels, that make gaming videos. Some are quite successful; most are not. Fact is – it's a tough gig to break into YouTube or Twitch gaming.
Another option would be to try and be a professional gamer. However, you'd have to be really good to make it into a pro gaming team. On top of that, you better love League of Legends or Starcraft because that's all you'll be playing.
One alternative way to make a living with gaming is testing games. The main benefits is the ability to play a variety of games.
Let me show you a quick way to get your first paycheck.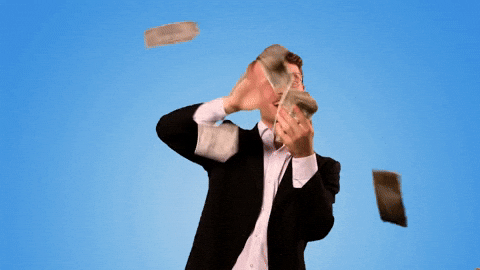 Easy Steps To Become A Video Game Tester
Making Contacts
Remember the foundation of success is based on skill, knowledge, determination but above all contacts. However making company contacts can be a big ask but you just cannot succeed searching jobs online. The best possible solution is to visit the company itself and get to know them. Show them your gaming curriculum and be prepared to test games pre-launch !!
Professional Attitude
Showing some professionalism seems fine but do not overdo it! All you want to do is brag about your gaming lifestyle and how you spend hour by hour playing with your joystick, etc. See where I am going with this. The bigger your experience sector the greater will your chance be to fit in their niche itself.
Getting Serious
While you actually own a PC or Console you would want to test games on, chances are you will eventually get your first assignment. Be attentive i.e. wholly understanding what their instructions require from you. Get comfortable with them and know the specific areas where they need feedback from you.
Getting Data Back
While testing games making notes time to time can fasten the process. In professional sense its even better to make printouts. Doing so will not only highlight your professionalism but also makes it easy and effective for the company to understand the notes. No matter how you submit the home work but make sure you submit it on time. Playing video games are fun but making money with it is more fun.
Getting Excited
Prepare yourself for new projects. Once you get it done and correctly, expect a stream of projects waiting to be tested and benefited from your addiction!! But mind you, not to get over excited once you receive that first paycheck. Many would not return for days, by bragging endlessly with their friends.
This is not good.
Keep the process running until the day you eventually own a resume of game testing assignments that will lead you to even bigger paychecks than the current ones.
Finally, check out this cool video on being a game tester for a living:
(Photo by Jamie McInall from Pexels)